The first edition of the World Plogging Championship was held from 1st to 3rd October.
Val Pellice territories, on Piedmont' Alps, hosted an innovative and unique competition that gathered athletes from all over Italy and beyond. 55 ploggers run through paths and roads to collect abandoned littering which causes the pollution of our mountains. Enthusiastic smiles and contagious joy distinguished the participants, who proudly arrived at the final arch with bags full of waste, reminding us all that everyone must be part of the change we would like to see.
The Championship had a remarkable impact: ploggers collected more than 795 kg of waste, running through 1,780 km of paths, on average 15 kg of littering each participant!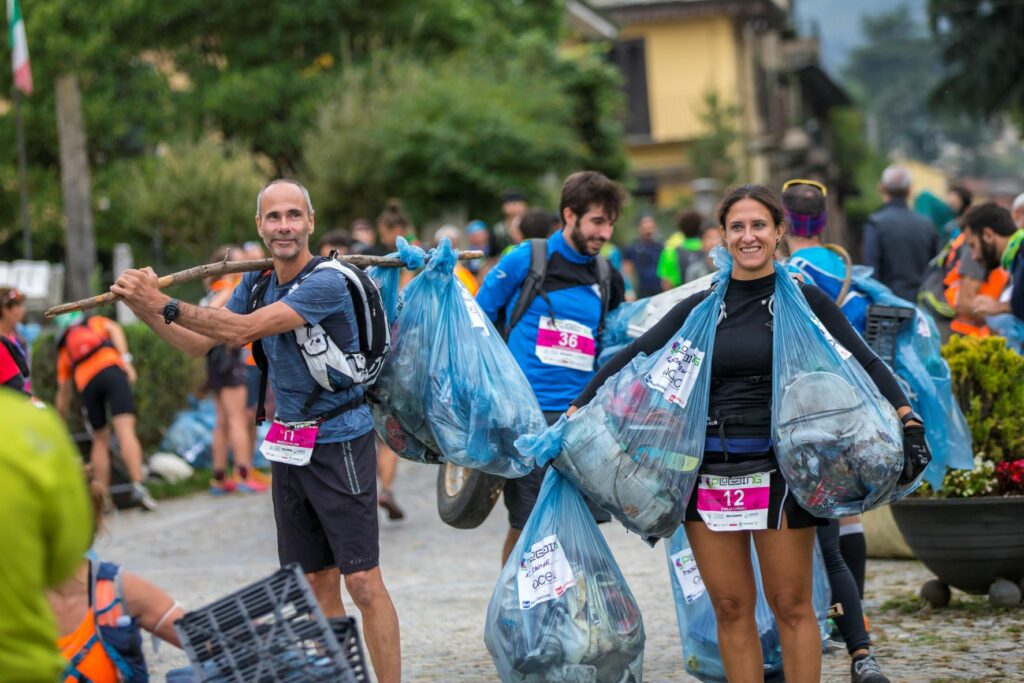 During the awards ceremony, at the Nais Lake in Bobbio Pellice, final rankings were revealed: personal scores were calculated according to three parameters: distance, elevation gain, and collected waste, converted in equivalent CO2 saved.
All the athletes who reached the podium were awarded with special medals: unique artistic pieces created by the artist Andrea Sarzi Braga, made reusing WEEE and electronic waste.
Roberto Cavallo, CEO of E.R.I.C.A., hosted the closing ceremony, where many protagonists of the event congratulated the runners: the Major of Bobbio Pellice Mauro Vignola and the Torre Pellice's one Marco Cogno, Carlo Degiovanni from the Organizing Committee, Erik Ahlström, the creator of the word "plogging", and Emanuela Rosio, President of AICA.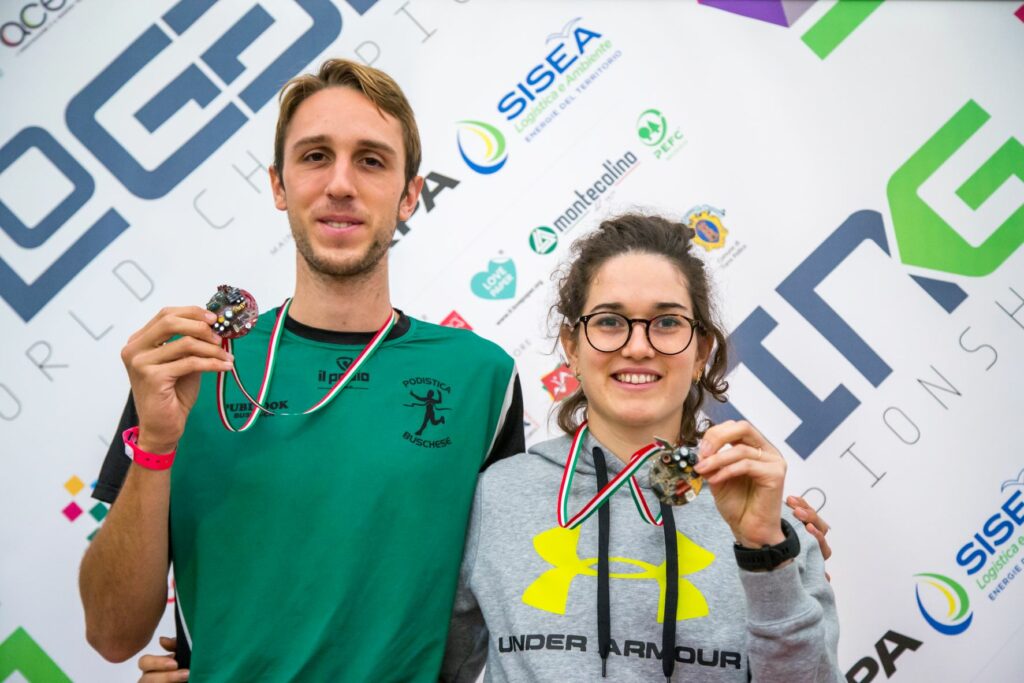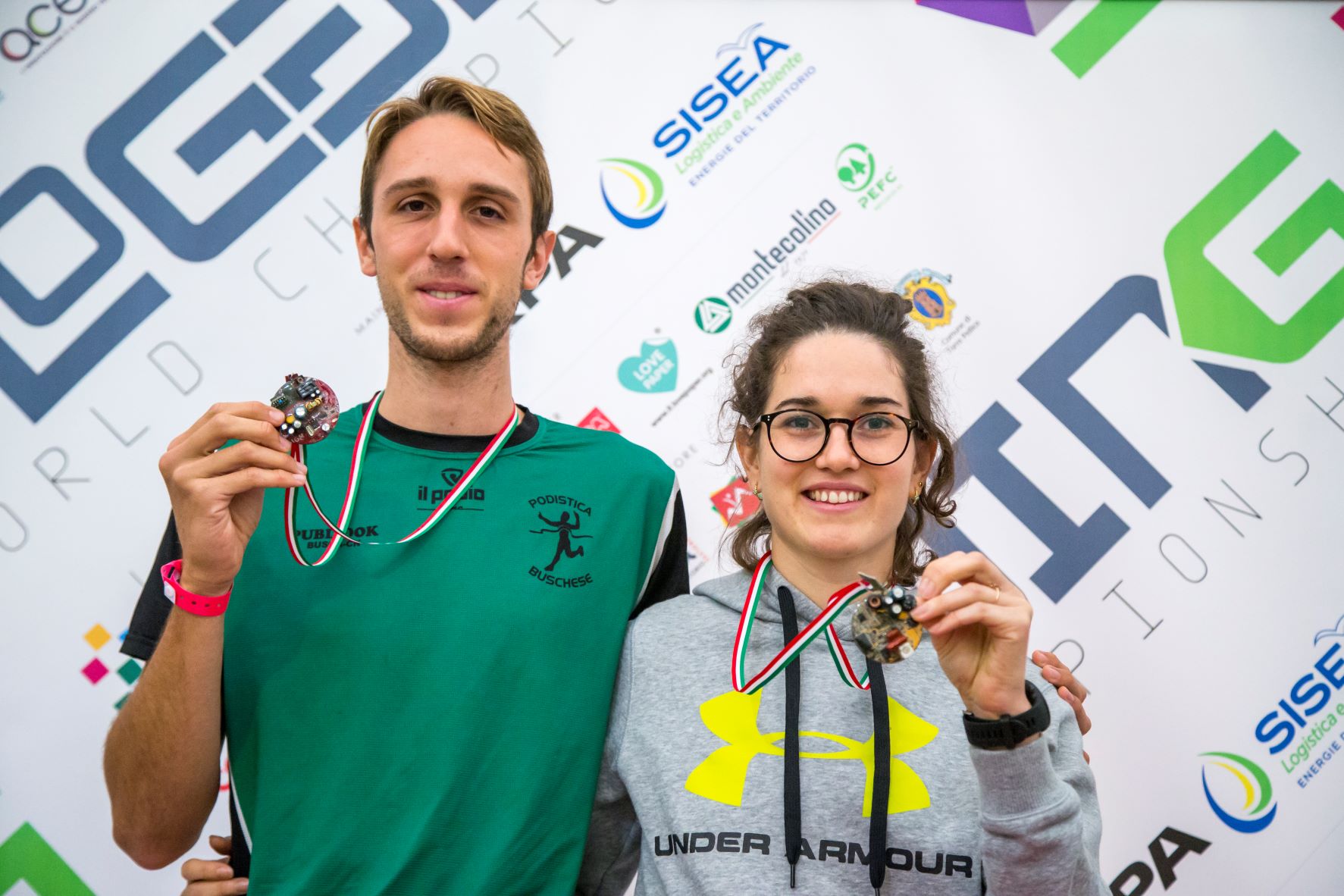 The manifestation is coordinated by an organizing committee composed by ERICA Soc. Coop., AICA, the Municipality of Torre Pellice, Unione Montana del Pinerolese (which also includes the territories of the competition, Luserna San Giovanni, Lusernetta, Torre Pellice, Bobbio Pellice, Angrogna, Rorà, Villar Pellice), ACEA, ASD Valle Pellice, ASD Valle Infernotto, Polisportiva Bobbiese.
The Championship has got the Patronage of the Ministry of Ecological Transition, Regione Piemonte, UNCEM, Unione Montana del Pinerolese, Torre Pellice Municipality, Rai per il sociale e Rai Radio 2. Main sponsors are Compagnia di San Paolo, Sisea and SCARPA. Moreover, Biorepack, Assocarta, PEFC, Montecolino, Montura, Nova Coop, TabUi, CDC RAEE, Ricrea, Cial, Comieco, Corepla, Coreve, UISP Piemonte, UISP Pinerolo, IALTY, Noberasco, Carlsberg, Morato Pane, Albafisio, UVEX, Mattiussi Ecologia, wedosport, Tipografia l'Artistica sustained the event.
Radio Beckwith Evangelica, Eco del Chisone, Rai per il Sociale – Radio 2 and Envi.info are media partners.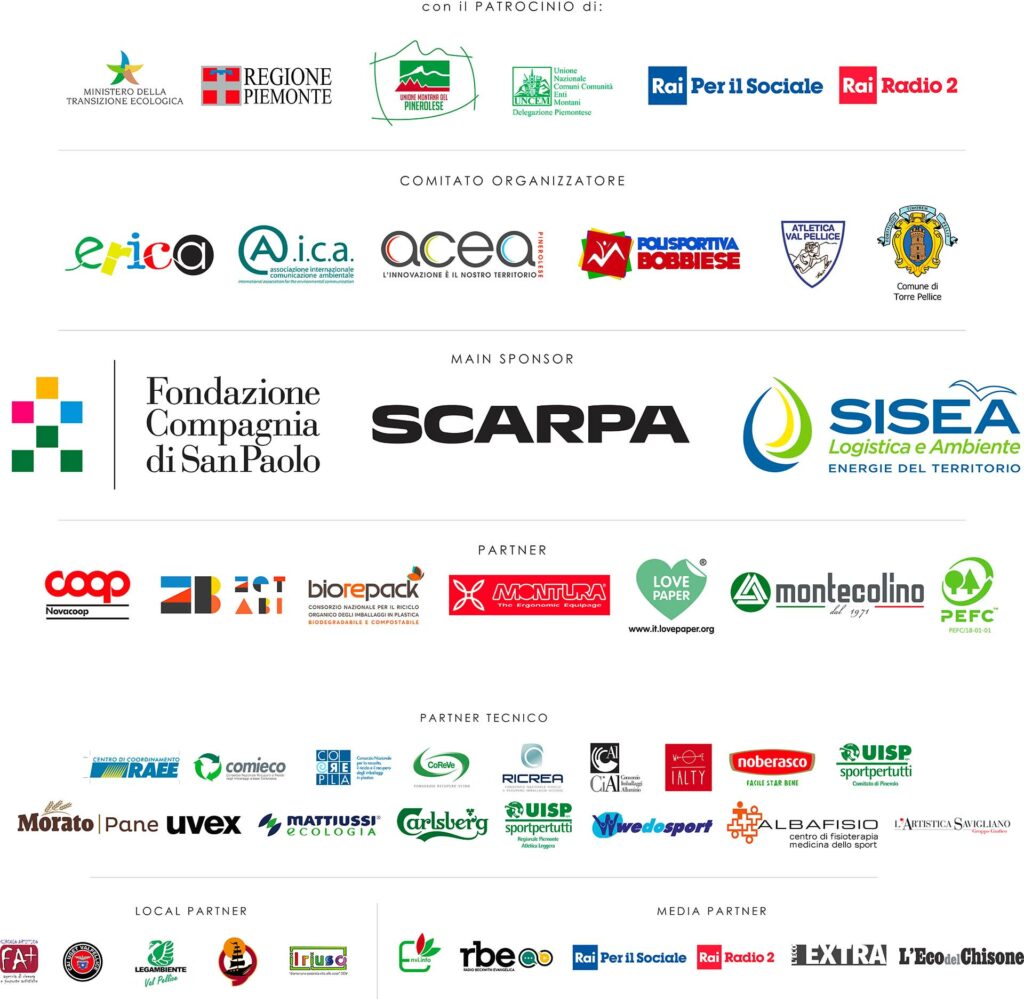 Download the official ranking of the first World Plogging Championship!